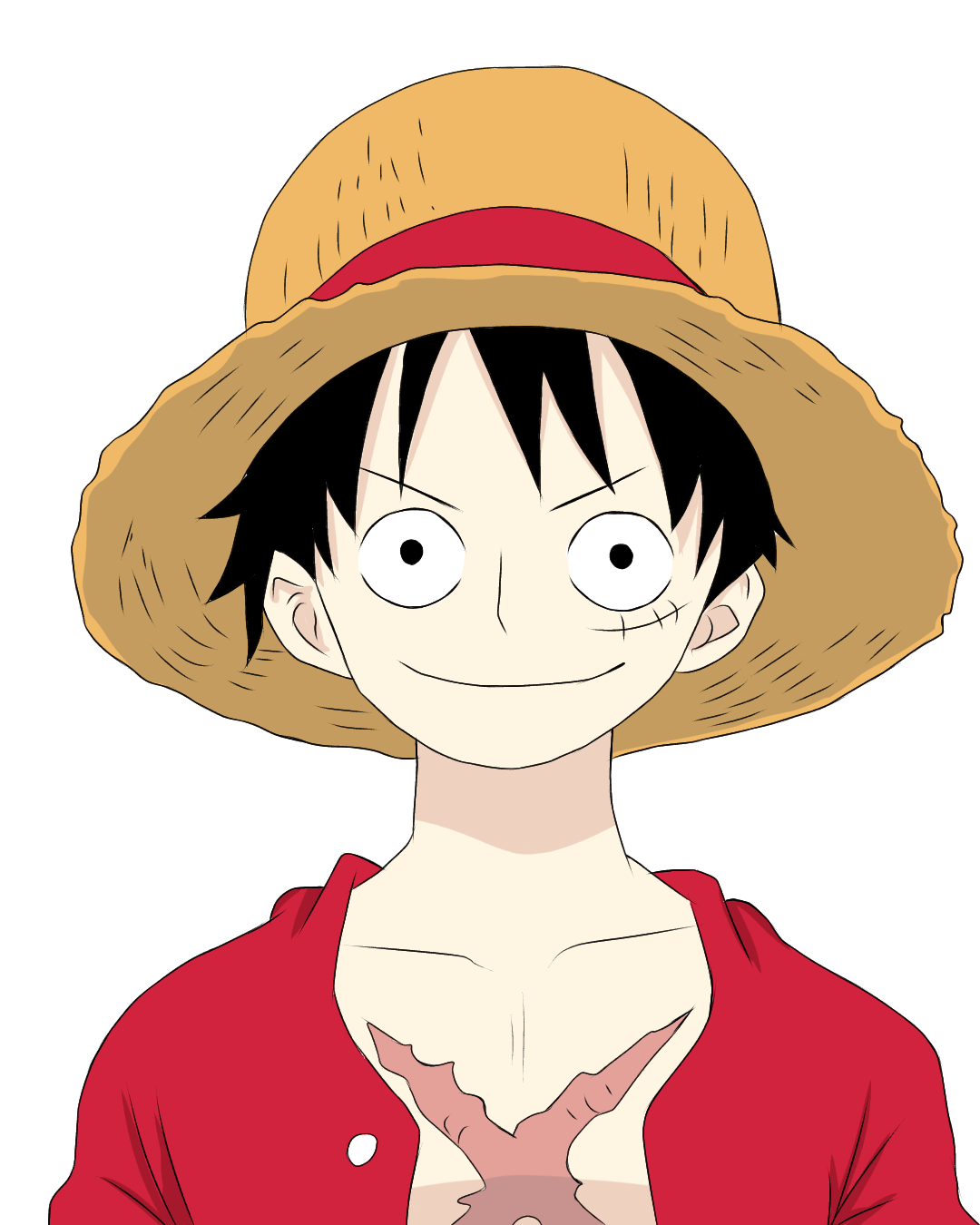 One piece.
STEP-1
First of all draw a circle.
STEP-2
Now draw these lines it'll help you to locate the area to draw eyes, nose, ear and mouth.
STEP-3
Now start drawing luffy's face beneath the circle.
STEP-4
Now draw his neck by drawing these two lines.
STEP-5
Now draw his rest of the body and clothes. He's wearing a red shirt with open buttons.
STEP-6
Now draw his chest and this cross looking scar under his shirt as you can see in the picture above.
STEP-7
Now draw Luffy's eyes. He has big and round eyes. Also draw this scar beneath his left eye.
STEP-8
Now draw his nose and mouth. Draw his mouth at the end of the circle by drawing a line which is curved upward from both sides.
STEP-9